CHECK-IN AND CHECK-OUT
Stays in high season are weekly, from saturday to saturday, starting from 17:00 on the day of arrival and ending at 10:00 on the day of departure, unless otherwise agreed. At their arrive each guest is asked to bring proof of identity to complete the registration formalities. At departure every guest is asked to leave the accommodation within the time established. The evening before your departure, please let us know at what time do you think to leave the apartment, If we are at home you can bring us the key.
TV VOLUME
We kindly ask our guests of the country house to keep the television and any music equipment at a volume that respects the peace and harmony of the other guest, especially during the hours: from 14:00 to 16:00 and from 23:00 to 09:00.
SWIMMING POOL
The pool is open from the 15th of May to the 1st of October. The pool available for guests is open from 8.00 am to 19.30 pm, except for maintenance. The pool is for private use only. Only our guests are allowed. This is an unsupervised private pool: pay attention while using the pool. Diving is not permitted due to the depth of the pool (120 cm). It is compulsory to take a shower before entering the pool. Do not walk barefoot before entering the pool. All children under 14 years of age, must be accompanied by a parent or a responsible adult supervisor. You cannot eat and drink in the swimming pool or use glasses and bottles.
GARDENING
During the weekend we have to take care of our big garden.
CLEANING
All our apartments are delivered to our guests in perfect order and cleanliness. At the end of the holiday guests will have to vacate the property in order.
LINEN CHANGE
For longer stays (two weeks and more) we will give you clean linen weekly. You have to give us the dirty linen and we will give you the clean one.
Very important: don't wash our linen.
-don't put our towels on the balustrade (it will make rusty stain on the towel).
VISITORS

The guests are asked to indicate the presence of relatives and friends to the Owner, The presence of visitors through out the night is stricty prohibited.

KEYS

The keys of the apartment if lost or damaged will be charged.

SECURITY

The management is free from all liability for any personal items left unattended in rooms or in communal areas. It will be the responsibility of the guests to keep personal items of value. both in rooms and public areas of the agriturismo. We advise the guests to not remove or damage any objects in the rooms and public areas. Any violation will be reported to authorities.

PETS

Pets are not allowed in the apartments.

NO SMOKING POLICY

It is strictly forbidden to smoke into the apartments.

ACCESS TO THE HOUSE

The owner of the house has not the right to enter in the apartment in absence of the guest except when he must enter to prevent a damage or repair something. The owner has the duty to inform the guests of his entrance.

MOKA

Don't wash moka in the dishwash machine. Don't use soap to wash moka, just water.

WATER

In every apartments there are empty bottles, you can take good drinkable water at the sink close to the gazebo on the top of the garden.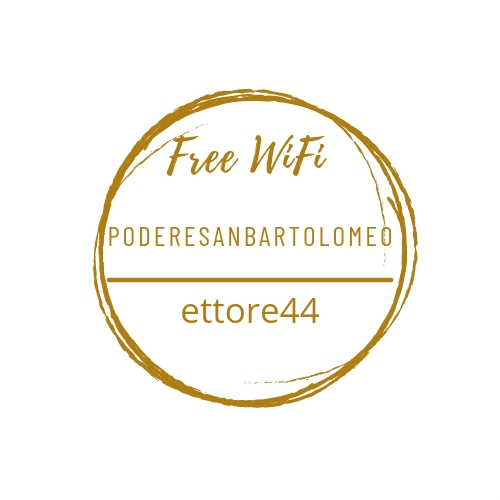 We will ask you the maximum collaboration for the separate collection of garbage. Because if the garbage is not well distributed in the bags the municipality van will not take them.
If you have doubt about garbage, please ask me.
Thank you very much!

Under the sink in the kitchen, you'll find the baskets for the garbage.
When they are full you have to put the bags in the basket that you'll find in the space under the barbecue.
If you need other bags, please ask us.
Here you can find a guide in your language.
Yellow basket ONLY Dry paper and cardboard
Brown basket ONLY Organic waste
Blue basket ONLY plastic, tetra, polystyrene, aluminum
GLASS: You can find the green bin for the collection of glass in the parking lot in front of "Villa La Collina", the big villa that you find on the right going away from our home.
BABY DIAPERS: In the aluminum basket in the waste area.
VERY IMPORTANT: don't put glass, plastic, paper, organic in the diapers basket, it is only for diapers.

– Supermarket Marzi e Fulignati Via Provinciale Limitese, 46, 50050 Capraia e Limite Fl.

-Open on Sunday morning.

-Shopping Center Centro Empoli Coop Via Raffaello Sanzio, 199, 50053 Empoli Fl. Open on Sunday moming.

– Pharmacy: Farmacia Medri Via Bruno Buozzi, 24, 50050 Limite Sull'Arno, Capraia Limite Fl. Tel. 0571 57023

–Emergency Medical Service tel. 0571 9411. The service is open every days from 8 pm to 8 am, on Saturday from 10 am to 8 pm, on Sunday from 8 am to 8 pm.

–Hospital San Giuseppe Viale Giovanni Boccaccio, 16, 50053 Empoli Fl.

-Backery: Briciole di bontà (Annalisa) Vicolo Macelli, 50050 Capraia e limite Fl
–Mercatale (Km 0) in Empoli: every Saturday, local farmers, flowers, butcher's shop. Two Saturday per week in Piazza della Vittoria, two Saturday per week in the corner between Viale Petrarca and Via Bisarnella.

–Food market (Km 0): every Saturday momings. Limite in front of the Municipality, Sovigliana next to Car dealership Scotti, Empoli Via Alamanni.

– Weekly market Empoli Only on Thursday. Via Bisarnella comer Viale Petrarca Empoli.
Clothes, linen, cookware and kitchen accessories, food and vegetables, flowers.
–Weekly market Montelupo Fiorentino Only on Saturday. Viale Millefiori, Montelupo Fiorentino (FI). Clothes, linen, cookware and kitchen accessories, food and vegetables, flowers.

–Laboratorio DoppioZero (a fresh pasta shop where you can have lunch from Tuesday to Saturday) Via Cosimo Ridolfi, 59, 50053 Empoli Fl. Tel. 0571 172 1801
– La Maison (one of my fafourite restaurants in the center of Empoli, great place to eat fish and soudough pizza, it's fantastic to eat in Piazza Farinata degli Uberti, watching the Cathedral) Piazza Farinata degli Uberti 2, Empoli tel 0571 544328.
– Il Campaccio (Cafè, restaurant, pizzeria. Very nice setting, very good food) Via Curtatone e Montanara 17, Empoli, Tel 0571 526913.
– Chest'é pizzeria (the real napoletan pizza, with high quality ingredients, to try) Via P.Le Cerretese, 4, Cerreto Guidi tel. +393791626074
– Gola Bistrot (A very particular formula, only "risotto" and "tartare", highly recommended to taste, in a little street of the historical centre of Empoli) Via Santo Stefano, 4/6/8, Empoli tel 0571 845700
– Lo Spizzometro (the best pizza in Empoli I think, it is a "pizza al metro" (a only long pizza with several ingredients), they suggest you 25cm of pizza per person, you can take away your pizza or you can eat it there. You have to order by phone pizza to tacke it away or your table). Via dei Navicelli 10, Empoli Tel 0571 526421.
– 20 Posti (a gourmande restaurant in littlest street of the historical centre of Empoli, to try) Via delle Murina, 4a, Empoli tel 05711520082.
– Papaveri e Papere (a restaurant I love, a modern cuisine with local products. Chef Paolo Fiaschi, closed on Sunday) Via Dalmazia, 159, 56028 San Miniato Pl. Tel. 0571409422.

–Pepe Nero (a modern cuisine restaurant, the chef Gilberto Rossi is very famous. Closed on Tuesday and Saturday Lunch) Via IV Novembre, 13 SAN MINIATO (PI). Tel. 0571419523. mobile +393467490241.

– Ramerino (a new concept food place: grocery, bakery, restaurant, lounge bar. Very nice. Good local food. Completely gluten free cuisine). Via Roma 8, Empoli. Tel.0571544708.
–Il Rifugio di Monterappoli (restaurant and pizza. A high quality cheaply. I suggest to reserve a table). Via Salaiola, 241, 50053 Monterappoli FL. Tel.0571589451

–Il RitroVino (a very very typical tuscany cuisine, simple and rustic setting) Via Piovola, 133, 50053 Villanuova Fl. Tel. 0571592361.
– Donna Riccarda (tipical tuscan cuisine) Via Salaiola, 151, 50053 Empoli Fl Tel. 0571924248

–Il Tegolo (typical tuscan cuisine) Via Corliano 16, Cerreto Guidi, tel. 0571559038.
–Adriano since 1959 (a restaurant for "fiorentina" lovers, the best fiorentina steak in the area. Reservation is necessary). Via Vittorio Veneto. 102 Cerreto Guidi (FI). Tel.057155023.
– PS Ristorante. Chef Stefano Pinciaroli. (a truly innovative cuisine, but you stand up satisfated from the table. I recommend the degustation menu to taste the flavors of Tuscany).Via Pianello val Tidone 41, 50050 Cerreto Guidi (FI)

– Il Mercato Centrale Firenze (very very typical tuscan cuisine, tuscan street food, typical italian cuisine, km 0 cuisine, in the liberty and storical market of Florence) Via dell'Ariento 10 | Piazza del Mercato Centrale, 50123, Firenze Tel. 0552399798.
– I due Fratellini (to taste a sanwich with typical tuscan ingredients, drinking a glass of chianti) Via dei Cimatori, 38/red, 50122 Firenze.

–Bar Ristorante Pizzeria Bianconi. (A bar serving pastry naturally leavened, home made, very good. The pizza is naturally leavened and it's very good. Also take away) Via Tosco-Romagnola, 96, 50053 Empoli (Fl), tel. 0571590558.

If you need to reserve a table you can ask me and I will be happy to phone and book it for you. Usually the name of the reservation is "Podere San Bartolomeo".

Lunch time in Italy: from about 12.30 to 14.00. Some restaurants open at 13.00. Dinner time in Italy: from about 19.00 to 21,00. Some restaurants open at 20,00. Each restaurant has its own opening time.

– Caffè Cristallo Via Tinto Da Battifolle, 10, 50053 Empoli Fl Vinegar Piazza della Vittoria, 36, 50053 Empoli Fl

– C.Risiamo Café Via Roma, 31, 50053 Empoli Fl

– Maciste Via dè Neri 32, 50053 Empoli FI

Di tutto di più, for brocante lovers, Via del Lavoro, 6, Montelupo Fiorentino (FI). Open from Tuesday to Sunday.
Sax shoe factory, for woman and man, sportif. Viale Cristoforo Colombo 102, Fucecchio (FI)
Pinzani Belgravia srl men's and ladies' wear factory. Via Tosco Romagnola 13, Montelupo Fiorentino (Fl).

Bitossi home Outlet household factory. Via Castellucci 10, Montelupo Fiorentino (F).
Harris Shoes 1913 srl shoe factory, for man, elegant..

Podere San Bartolomeo comes from an ancient Romanesque churchated 12th century and it was deconsecrated in 16th century ,the farm buildings were converted in three small houses renovated with care and respecting the ancient. In the garden there is an inground marble pool with hydromassage and a lots of relaxing areas.
When I was a child, Podere San Bartolomeo was the place where I liked to have pic-nics whith my little friends. From the main street we turned right in a little dirt road and we immedaitly felt the fresh of the big secular olive trees (they were damage in a cold winter in 1980).
It was the place where every year we went to help for the grape harvest time, but the thing I loved more was the very long table setted by the old Orfeo's mum, in the old wine cellar.
It was the house that my grandfather gave to my father in 1989, and he restored it. This very long restore was an adventure, a great adventure. In that period we felt like little archeologists, because none knew the history of this country house that in the origin was a medieval church. Sometimes my father went to see how bricklayers were working and a day he descovered the stone arch on the top of the kitchen door and the apse in the dining room (where farmers in the years constructed a wood oven to made bread, the farmer was very proud about this oven, when we destroied it to replace the apse he said -why did you do it! We cooked 14 kilos of bread inside!-).
It is the place of my memory times: the party of my 18th birthday, of a lots of parties with friends in a magic atmosphere, the recent party of my daughter baptism. It's my hearth's place and I like to share it with anyone who want to appreciate it.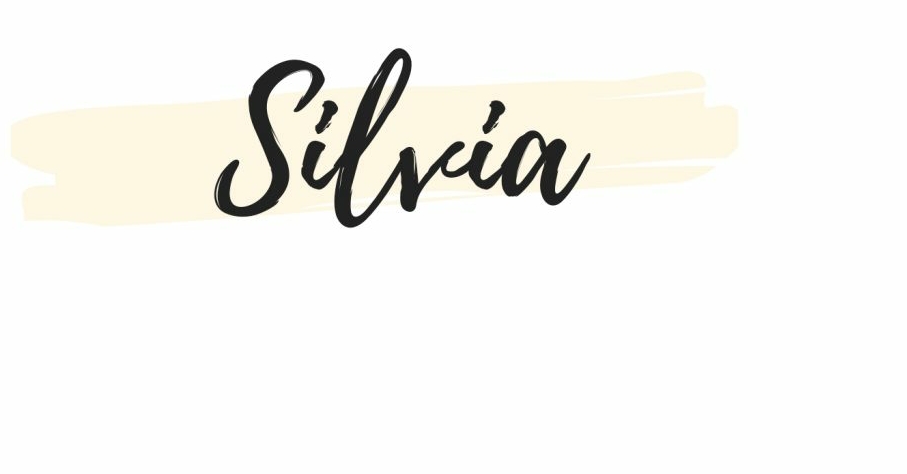 Vinci: the city where Leonardo da Vinci was born. In the center of the city, in the Conti Guidi's Castle and in Palazzina Uzielli you can visit the Leonardian Museum. Near the historic centre in Anchiano you can visit the House where Leonardo da Vinci was born.
Volterra: an etruscan city grown in the Middle Ages. Now is very famous because it was the set of the movie Twilight, new moon (link)
Pienza: a typical little tuscan city in Val d'Orcia (link)
Monteriggioni: coming from Florence to Siena, from the street you'll find a hill on the right, with an intact fortified medieval walls, and you'll feel in another century (link)
San Miniato: the famous medieval city with the tower on the top of the hill, you can see it when you are in the swimmingpool area in Podere San Bartolomeo, there are a lots of good restaurants and in November there is a big "White truffle festival".
Hot homemade flat salted bread in Carcheri on Sunday: in Italy a little food store, with a little bakery, in a very little countryside village is called "Appaltino". In Carcheri there is an Appaltino who make a wonderful flat salted bread. They are also open on Sunday (Via di Carcheri, 26, 50055 Ginestra Fiorentina FI, tel. 055-8713826).
Cerreto Guidi: a little city famous for the medicean villa (where lived Isabella dè Medici) and the magnificent Rinascimental Buontalenti's stairchase (link). At the end of August there is a spectacular palio with medieval games and parade. From the 29th of june to the 16th of july you can eat in a really Tuscan typical festival of gosling and boar (link).
Villa Caruso a Signa. Caruso was a lyrical singer al the end of 1800. He was from Naples but he has a wife from Livorno and so he built a wonderful villa in the countries near Florence. It also have a very beautiful Italian garden (link)
Sito Etrusco Montereggi: An archaeological site with Etruscan tombs (history)
Pietramarina e il Sasso del Diavolo: a place of mystery, with a leggend (read), very close to Podere San Bartolomeo. A place full of history where you can have a pic-nic on the wood. Where you park to go by feet to the "Sasso del diavolo" you can see the "big sister" of San Bartolomeo, the medieval chapel San Giusto (link)
Ponte del Diavolo: a suggestive place with a leggend (read the leggend)
Orrido di Botri: a spectacular canyon in the countryside of Lucca. You can walk in the river in the canyon (link)
Ville della Lucchesia: a lots of villas in the countryside of Lucca (link1 itinerary)
Certosa di Calci: An ancient Carthusian where today is a naturalistic museum (link)
Abbazia di San Galgano: you cannot come back to your town if you didn't visit the San Galgano Abbey, a medieval church without the roof. Very close (you can go there by feet) there is a little church with the sword in the Stone (link).
Abbazia di Sant'Antimo: a very suggestive abbey on the Roman Street Cassia (link)
Piccola Venezia a Livorno: a quartier in Livorno where you can find canals like in Venice (link). From the 27th to the 31th of july there is a great fesival with a lots of events and typical dishes to eat (link). You just have to go there and walk around.
Castagneto Carducci – Bolgheri: the area get hits fame from Giacomo Leopardi a famous italian poet who celebrates the famous cypress avenue in his poem (link)
Terme di Venturina: my favourite spa in tuscany, you can make a real Calidario experience, like an ancient Roman (link)
San Gimignano: it is called "the tuscan New York". A medieval city famous in all of the world for the tall towers, they create a tipical skyline (link)
Bagno Vignoni: I love Bagno Vignoni, a medival little city where in the main square you'll find a big pool with thermal water (link)

OUR WINE AND OLIVE OIL
We produce red wine (Chianti Putto mix) and olive oil. I f you want you can buy them (until the end of stocks) to bring the Tuscan sun at home.
Red wine bottle 75cl €4,00.
Olive oil packaging:
bottle 50cl €8
bottle 75cl €12
bottle 1lt €15
can 3lt €45
Please tell us what we have to prepare for you a few days before your check-out.
We are finishing our wine and olive oil stocks, please ask us about the availability.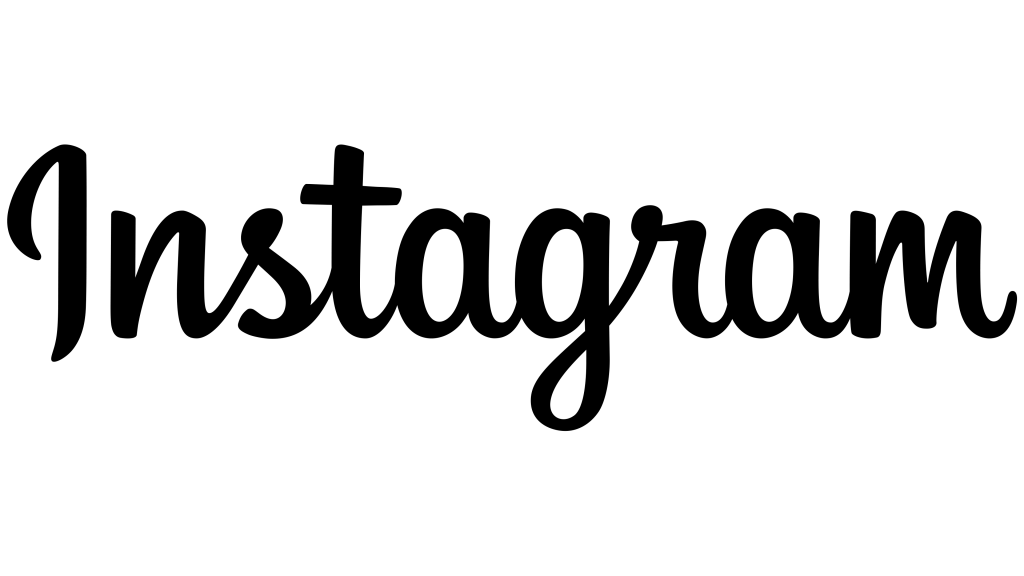 We like very much to see our guest's photos, if you have an Instagram profile don't forget to geolocalize your photos on "Podere San Bartolomeo", for the photos taken here use the tag #PodereSanBartolomeo. Join us on Instagram poderesanbartolomeo.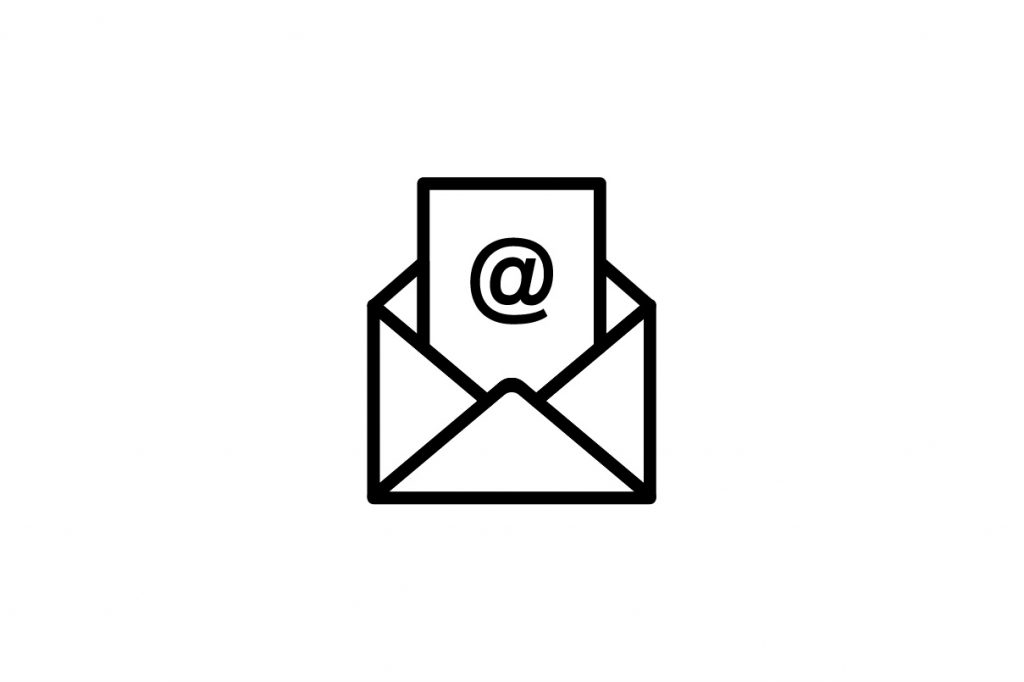 If you don't have an Instagram profile, if you want, you can send us your photos on our e-mail address. We like very much to see our Podere by our guests' eyes.
On our page on Facebook "Podere San Bartolomeo" you can find event, festival and some more informations. Join us on Facebook.